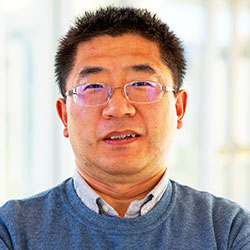 Future Materials for (Photo)Electrochemical Energy Conversion
Lifeng Liu
International Iberian Nanotechnology Laboratory
Portugal
Scope
Electrochemical energy conversion is playing increasingly important role in renewable energy storage. The past few years have witnessed a rapid growth in electrochemical energy conversion materials and devices. This symposium aims to bring together researchers who are interested in, and actively working on, this dynamic field of research, and provide them a platform to showcase and learn about the latest findings in this fast-growing field. The symposium covers, but is not limited to, both experimental and theoretical studies of advanced materials that can find applications in water electrolyzers, fuel cells, and photoelectrochemical cells.
Publication Opportunity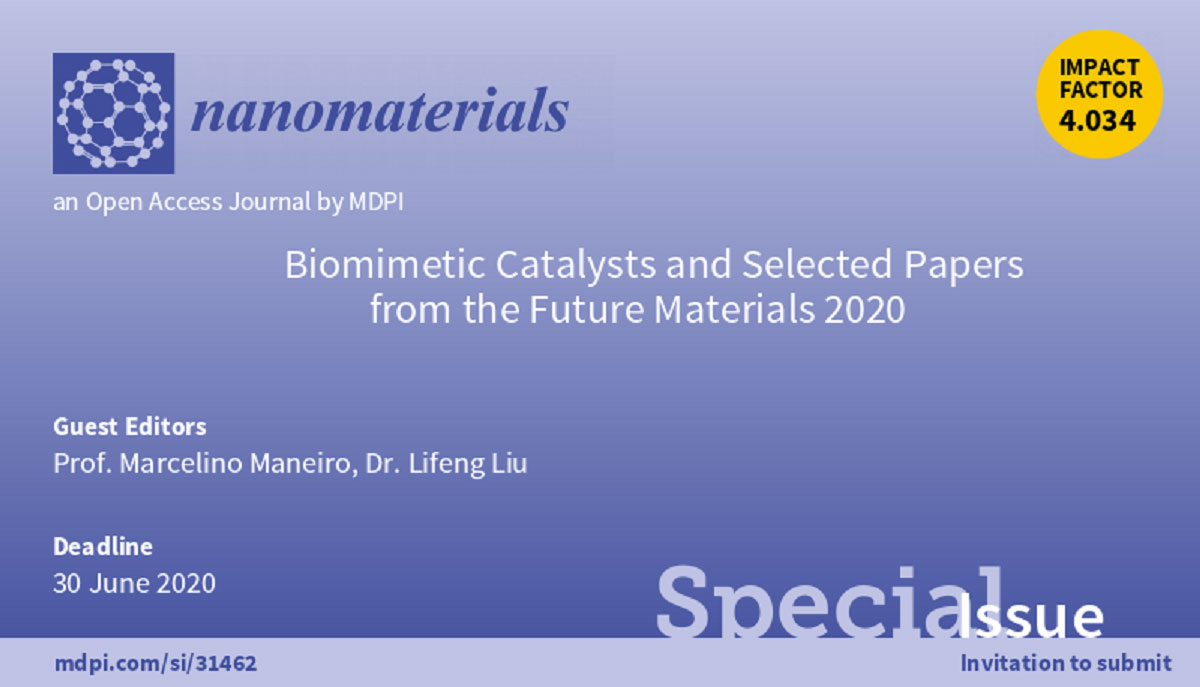 All the interested attendees who are willing to publish their articles can submit their full-length manuscript to be published in this Special Issue which will cover recent progress and developments in the creation of bioinspired materials for catalysis. Nanomaterials (ISSN 2076-4991) is an international and interdisciplinary scholarly open access journal. It publishes reviews, regular research papers, communications, and short notes that are relevant to any field of study that involves nanomaterials, with respect to their science and application.
Kindly prepare the manuscript as per the instructions mentioned in the journal website. https://www.mdpi.com/journal/nanomaterials/special_issues/nano_biomimetric_catalysts
Sessions Covered
Water splitting and fuel cell catalysts
Semiconductor materials including multijunctional/hybrid photoelectrodes
Electrochemical and solar-driven CO2 reduction
Catalytic materials for electro-fuel and chemical (e.g. methanol, ammonia) synthesis
2D materials for (photo)electrocatalysis
Bi-functional and multi-functional electrocatalysts
Reduction/replacement of critical metals by nano-design of abundant materials
Theoretical and experimental approaches to catalyst screening and design
Advanced characterization techniques (in particular in-operando) of photoelectrodes and catalysts
Theoretical studies and computational modeling of catalytic mechanisms/processes
Confirmed Invited Speakers
Lifeng Liu, International Iberian Nanotechnology Laboratory, Portugal
Prof. Marcelino Maneiro, University of Santiago de Compostela, Spain
Joaquim Luis Faria, University of Porto, Portugal
Yung-Jung Hsu, National Chiao Tung University, Taiwan
Friedhelm Finger, Juelich Forschungszentrum GmbH, Germany
Byungha Shin, Korea Advanced Institute of Science and Technology (KAIST), South Korea